But hey, mainstream media and mainstream minds (sheeple), there is no conspiracy to enslave the population and create a global Orwellian fascist world, so don't worry, it's all fine – some celebrity will be showing her tits in a 'wardrobe malfunction' any minute now, so you will have something really serious to think about while you're watching 'Survivor', 'Gladiators' and 'Big Brother'.

Have you seen that new Apple thingy with the fingerprint access scanner so that your fingerprints can be logged into a global database? Real cool, I queued all night so I could get one a few hours before you.
Isn't freedom great? God bless America, Australia is the 'Lucky Country', God save the Queen.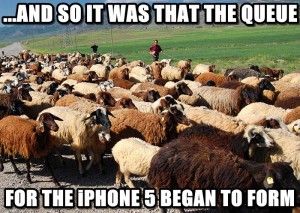 Take a Peek at How Widespread Spying Has Become

Even now – after all of the revelations by Edward Snowden and other whistle-blowers – spying apologists say that the reports are "exaggerated" or "overblown", and that the government only spies on potential bad guys.

In reality, the government is spying on everyone's digital and old-fashioned communications.

For example, the government is
photographing the outside information on every piece of snail mail
.

The government is spying on you through your phone … and may even
remotely turn on your camera and microphone when your phone is off
.

As one example, the NSA has
inserted its code into Android's operating system … bugging three-quarters of the world's smartphones
. Google – or the NSA – can
remotely turn on your phone's camera and recorder
at any time.


Moreover, Google knows
just about every WiFi password in the world
… and so the NSA does as well, since it spies so widely on Google.

But it's not just the Android. In reality, the NSA can spy on
just about everyone's
smart phone.